SAAVHA offers a data integrity and compliance dashboard for consumers, enterprises, and governments that returns sovereignty back to the original data owner.
For Data Owners
Blockchain tech assures that your information cannot be corrupted- creating better trust and improved security.
Eliminates need to give out personal information over the phone.
Keep track of organizations and websites using your information in one place.
Protect yourself from identity theft.
Follow up directly to avoid exhausting repetition and phone transfers.
Trying to access a 2FA secure website with a dead phone? Authenticate yourself using any phone or computer available.
For Organizations
Healthcare
Payer patient phone identity confirmation during phone calls at home or from doctors office - no need to give PII over the phone.
Patients no longer have to continuously touch contaminated automated check-in machines or remember numerous log-in and encryption passwords, saving time, money and improving hospital efficiency.
Improved speed for file access and data integrity during telephone consultations through verifying patient identity without asking for personally identifiable information.
Pharma/Biotech Research
Prevent loss to follow-up due to address or contact change. Improve research subject retention through a single SAAVHA update.
Improve Research Subject Recruitment- Through building trusted relationships between data owners, organizations, and governments. Data sharing can better help identify motivated and qualifying research study participants.
Data Validation: our blockchain audit engine helps ensure data used in study analysis has not changed from time of collection.
Education
Reduce standardized test fraud and ensure identity while maintaining anonymity through secure voiceprint identification.
Leveraging public blockchain technology improves security and data integrity for electronically recorded grades, transcripts, and diplomas.
Transfer grades between schools easily, securely, and while maintaining grade integrity.
Non-profit & For-profit Enterprise
Representatives can verify identity and legitimacy during phone and email campaigns.
Maintain brand support and increase adoption through meeting contact request preferences.
Improve products and decision making through fostering collaborative data sharing campaigns.
Government
VPAS enables government agencies to call citizens and verify identity rather than having to rely on traditional postal services that can take weeks.
Improve inter-agency data sharing and group services.
Reduce fraud through biometrically verified/validated tax and program applications.
Swipe Left and Right
For Regulators
Reassurance that compliance reports are accurate and not fraudulently modified.
Reduce cost and effort to conduct individual and global industry regulatory investigations.
Anonymously contact organization customers for investigative or legal follow-up.
Securely obtain larger datasets quickly for analytics.
Our core technology leverages public blockchains to create immutability of data in existing legacy systems without actually placing the data on the blockchain.
No need to adopt a completely new platform and retrain entire staff.
We help organizations operate as is, except with some minor modifications to help improve customer experience, reduce cost, strengthen security, improve efficiency and meet compliance needs.
VPAS (Voice Print Authentication System)
Identity Verification with Improved Personal Security
VPAS eliminates the need for individuals to answer numerous knowledge based questions with every customer representative. They only have to repeat a phrase once to verify their identity and maintain that verification throughout their customer service journey; even in the presence of non-connected or fragmented customer service IT systems.
Set Contact Preferences
Eliminate spam and unwanted marketing phone calls at inappropriate times. You set when, how, and why SAAVHA participating organizations can contact you.
Consent Manager
Provides data owners with one place to track and control with whom, what, and how they share their information.
Customer Service Call Log Transparency
Enables organizations or government agencies to transparently verify representative and customer identity as well as track each step during the customer service journey.
One-Click Follow-up Call Initiator
Companies maintain phone number privacy while enabling customers to follow-up more appropriately with previously encountered customer service personel. In the event of a dropped call customers can regain queue position.
Data Deletion Request Processing
Data Owners can efficiently and accurately request deletion of their complete data record or individual components from one or multiple organizations enabling organizational processing status updates and follow-up.
Data Integrity
Legacy system integration
Our goal is to provide your legacy database system with features of blockchain technology without you having to immediately adopt a new data storage system or loose existing performance standards.
Data Use Auditor
One-click data audit requests provides you with details of how your personal data is being processed, where it is processed, and for what purpose.
Customized reporting
We can build automated or on-demand custom reports on audited data to decrease time and effort required to share information with both internal and external parties.
Existing Data becomes immutable/Data Integrity
Our system takes the data you choose and makes it immutable without actually putting it on a blockchain.
72 Hour Data Modification Breach Notification
Our system continuously monitors for suspicious changes in your legacy database to prevent both internal and external fraud. No need to go back and forth between backed up data and existing data... our system automatically provides you with these details and helps notify personnel and data owners to whom the breach applies within the 72 hour compliance period.
Empower your customers
Our telephoning confirmation service automatically contacts your customer using voice print authentication technology when an important new record is created or changed to ensure the activity came from them and not a fraudulent party.
About Us
Evolving from a winning project at the Distributed Health Blockchain Hackathon in Nashville TN on Oct 6th 2016, SAAVHA took on the task of using a blockchain solution to prevent the Veterans Health Administration Scheduling Misconduct of 2014 from ever occurring again. This effort quickly gained us local and national support, including some members of the US Congress and Senate.
Our reason for attempting this challenge was because we believe that through giving people shared ownership and control over their data in a trusted collaborative ecosystem with service/product providers (including governments), they can help eliminate fraud and create a better healthier future. New EU laws known as General Data Protect Regulations or GDPR, shares our belief and is driving this Data Revolution.
Therefore, we have modified our original VHA solution to provide a citizen/consumer focused platform that leverages blockchain and other cutting edge technologies to empower people while offering service/product providers with a SaaS platform that creates better customer experience, improved data integrity, stronger security, and greater regulatory compliance.
Press
Speaker/Panel Engagements
Our Team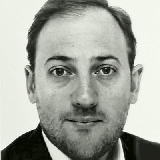 Dr. Mathew Rose
Co-founder & CEO
A Physician and Blockchain specialist with varied experience in clinical practice, academics, and industry. Author of ONC/NIST Blockchain in Healthcare White Paper for pioneering workshop on Blockchain in healthcare. Numerous other publications in peer-reviewed medical journals. MB BCh BAO- Royal College of Surgeons in Ireland, MS- Georgetown, MS- U.Penn, BS- Univ. of Pittsburgh.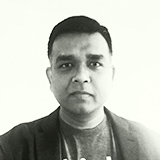 Rahul Daterao
Co-founder
20+ years in Enterprise Cloud, Software, and Database Architecture development with Oracle, ADP Innovation Labs, Tubular Labs, and 7 years CTO experience with Start-ups. MS Comp Sci- Fairleigh Dickinson University. BS Computer Engineering- Univ. Mumbai.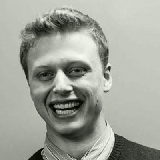 Jeremy Gardner
Co-founder
Entrepreneur, investor, and blockchain evangelist. Founder and chairman of the Blockchain Education Network (BEN), Co-founder of Augur, Entrepreneur-in-residence at Blockchain Capital, and Editor-in-chief of Distributed Magazine.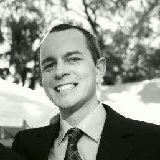 Dr. Colin McCann
Co-founder
11+ years deploying software in Healthcare, U.S. Department of Defense, the U.S. National Institute of Health (NIH). PhD in Physics Univ. of Maryland and BS in Computer Engineering and East Asian Languages Univ. Florida.